GIS in Natural Resource Education: Where are We Headed?
9th Biennial Conference
University Education in Natural Resources
Warner College of Natural Resources — Colorado State University — March 22-24, 2012
Joseph K. Berry
Keck Scholar in Geosciences, Department of Geography, University of Denver
Adjunct Faculty, College of Natural Resources, Colorado State University
Principal, Berry & Associates // Spatial Information Systems, Fort Collins, Colorado
Email: jkberry@du.edu  — Website: www.innovativegis.com/basis/
<![if !vml]>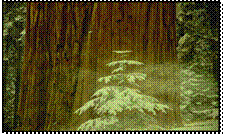 <![endif]>Over the past three decades, GIS education in natural resources has evolved from a focus on automated cartography, to spatial database management, to geo-web applications.  Within these contexts, curricula have emphasized the mechanics of descriptive mapping ("Where is What") involving acquisition, storage, retrieval, query and display of spatial objects.  However, the future of GIS education is moving from a "down the hall and to the right" specialist's role for providing mapped data, to a broader and more active role of providing spatial information for natural resource research, policy, planning and management.  The instructional emphasis is shifting from data–centric tools to application-specific constructs of prescriptive mapping (Why, So What and What If) that infuses consideration of geographic patterns and relationships within problem-solving contexts.  The paradigm shift replaces spatially-aggregated tools and models that assume uniform or random distribution in geographic space with spatial reasoning and analytical procedures that capitalize on the variation within and among map variables.  The result is a "map-ematical" structure that enables natural resource professionals to better understand and communicate complex spatial interplay of edaphic, topographic, biological, ecological, environmental, economic and social considerations.  It provides a common foothold for integrating dialog among the seemingly disparate disciplines within natural resources, as well as across campus.  This paper describes an comprehensive instructional approach, framework and classroom materials for teaching grid-based map analysis and modeling concepts and procedures as direct spatial extensions of traditional mathematics and statistics to students with minimal or no GIS background.   
Presentation Handout – abstract and PowerPoint outline
Presentation PowerPoint – PowerPoint slide set presentation (4.5MB) 
Background Paper – white paper on Making a Case for SpatialSTEM: Spatial Considerations in Science, Technology, Engineering and Mathematics Education
Additional Readings:
<![if !supportLists]>- <![endif]>SpatialSTEM: Extending Traditional Mathematics and Statistics to Grid-based Map Analysis and Modeling — white paper describing an innovative approach for teaching map analysis and modeling fundamentals within a mathematical/statistical context
<![if !supportLists]>- <![endif]>An Analytical Framework for GIS Modeling — white paper presenting a conceptual framework for map analysis and GIS Modeling
<![if !supportLists]>- <![endif]>GIS Modeling and Analysis— book chapter on grid-based map analysis and modeling
<![if !supportLists]>- <![endif]>A Brief History and Probable Future of Geotechnology — white paper on the evolution and future directions of GIS technology
<![if !supportLists]>- <![endif]>Beyond Mapping III, an online book containing Introduction, 28 Chapters and Epilog as a compilation of the popular Beyond Mapping columns published in GeoWorld magazine from 1996 through present, BASIS, Fort Collins, Colorado, 2010. J.K. Berry.  www.innovativegis.com/basis/MapAnalysis/
____________________________