9th International Conference on Precision Agriculture — July 20-23, 2008, Denver, Colorado
So Where Is Precision Ag?
…a brief history, current expression and possible future directions
Plenary presentation by Joseph K. Berry
W. M. Keck Visiting Scholar in Geosciences, Department of Geography, University of Denver
Principal, Berry & Associates // Spatial Information Systems
Email jberry@innovativegis.com — Web www.innovativegis.com/basis/
Podcast of presentation is available online at…
   http://www.precisionpays.com/2008/07/31/precision-tech-versus-precision-science/ (link at bottom of the page; right-click to download/save)
Presentation PowerPoint is available online at…
   www.innovativegis.com\Basis\present\ICPA_keynote08\ICPA_Keynote08.ppt (right-click to download/save)
<![if !vml]>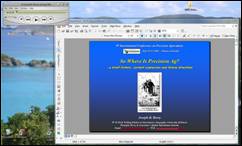 <![endif]>  The following list identifies the time marks in the podcast for slide transitions. 
Slide 1 – Title Slide (start )
Slide 2 – What Is Precision Agriculture ()
Slide 3 – Historical Setting and Evolution ()
Slide 4 – Yield Limiting Factors ()
Slide 5 – Whole Field versus Site Specific Management ()
Slide 6 – Map Analysis Framework ()
Slide 7 – Surface Modeling Techniques ()
Slide 8 – Geographic Distribution ()
Slide 9 – Spatial Interpolation ()
Slide 10 – Comparing Spatial Interpolation Results ()
Slide 11 – Spatial Data Mining Techniques ()
Slide 12 – Visualizing Spatial Relationships ()
Slide 13 – Clustering Maps for Data Zones (24:40 to 26:05)
Slide 14 – The Precision Ag Process (26:05 to 27:38)
Slide 15 – Data Analysis Perspectives (27:38 to 28:48)
Slide 16 – So Where Are We in Precision Ag? (28:48 to 30:19 end)
Note: Slides 17 through 21 describe the application of Spatial Analysis involving "spatial context" relationships as opposed to Spatial Statistics involving "numerical context" relationships most commonly used in Precision Agriculture (Surface Modeling to establish continuous spatial distributions of mapped data and Spatial Data Mining to investigate the relationships between dependent and independent map layers). The application of Spatial Analysis techniques is fueling Precision Conservation, an extension that focuses on modeling flows and cycles off agriculture fields.  For related discussion, see online papers at…
<![if !supportLists]>- <![endif]>Applying Spatial Analysis for Precision Conservation Across the Landscape, J. of Soil and Water Conservation, Nov/Dec 2005, Vol. 60, No. 6, pg 22-29.  J.K. Berry, J. A. Delgado, R. Khosla and F.J. Pierce.
<![if !supportLists]>- <![endif]>Precision Conservation for Environmental Sustainability, J. of Soil and Water Conservation, Nov/Dec 2003, Vol. 58, No. 6, pg 332-339.  J.K. Berry, J. A. Delgado, R. Khosla and F.J. Pierce
Slide 22 describes future directions in Geotechnology.  For related discussion, see online posting at…
<![if !supportLists]>- <![endif]>http://www.innovativegis.com/basis/MapAnalysis/Topic27/Topic27.htm#Innovation
Slide 23 lists several basic questions concerning spatially-based science.  For related discussion, see online postings at…
<![if !supportLists]>- <![endif]>http://www.innovativegis.com/basis/MapAnalysis/MA_Epilog/MA_Epilog.htm#Is_GIS_technology_ahead_of_science
<![if !supportLists]>- <![endif]>http://www.innovativegis.com/basis/present/ICPA_keynote08/ICPA_panelQuestions08.pdf
Concluding slide 24 identifies Further Reading, Workbook on Analyzing Precision Ag Data and textbook on Map Analysis.  For more information, see…
<![if !supportLists]>- <![endif]>http://www.innovativegis.com/basis/present/ICPA_keynote08/ICPA_Keynote08.pdf
<![if !supportLists]>- <![endif]>http://www.innovativegis.com/basis/